Nail Polish Pens by LAQA&CO.
Los NAIL POLISH PEN de la marca norteamericana y cruelty-free LAQA&CO. son unas innovadoras lacas de uñas en formato bolígrafo con la punta de pincel. Gracias a su formato son muy fáciles de aplicar y muy prácticas, ya que se pueden llevar siempre en el bolso y aplicarlas en cualquier parte.
Otra gran ventaja de los NAIL POLISH PEN es que no contienen ni Ftalato de Dibutilo (DBP), ni Tolueno ni Formaldehído en su fórmula.
Cada uno contiene 5 ml de vibrante e intenso color que viene empaquetado en una caja bellamente decorada por distintos artistas y diseñadores contemporáneos.
The NAIL POLISH PEN by cruelty-free American brand LAQA & CO. are a very innovative polish in a pen format with a brush tip. Thanks to its format, they are quite easy to apply and very practical, because you can always carry them in your purse and apply them anywhere.
Another big advantage is that the NAIL POLISH PEN don't contain neither dibutyl phthalate (DBP), nor Toluene or Formaldehyde in its formula. 
Each pen contains 5 ml of vibrant and intense color that comes packaged in a box beautifully decorated by different contemporary designers and artists.
BELLS & WHISTLES, es un color ciruela fuerte, perfecto para el Otoño, pura tendencia. Su packaging ha sido creado por el artista tailandés afincado en Londres, Pomme Chan, cuya obra se caracteriza por el trazo único de su dibujo a mano inspirado en la naturaleza y la arquitectura.
BELLS & WHISTLES, is a deep plum shade, perfect for fall, very trendy. Its packaging was created by the London-based Thai artist, Pomme Chan, whose work is characterized by the single stroke of his hand drawing inspired by nature and architecture.
¿A quién no le gustan las moras? Pues NOOKIE es un precioso tono morado, decorado por el británico James Roper con ilustraciones llenas de color y movimiento, inspiradas en los comic y los dibujos animados.
Who doesn't like berries? Well NOOKIE is a lovely berry shade, decorated by the British James Roper with colorful illustrations and movement, inspired by comics and cartoons.
TWEEDLEDEE, es un animado rosa coral suave, envuelto en el trabajo del diseñador y publicista irlandés Paul Price.
Tweedledee, is a lively and soft pinkish coral, wrapped in the work of Irish designer and publicist Paul Price.
 Entre el gris y el beige se desliza el tono topo de FANCYPANTS, y atención porque este infiltrado promete quedarse durante todo este Otoño/Invierno. El packaging de este color de moda llega desde Brooklyn de la mano de Cindy Rodríguez, fundadora del creativo The New & Attractive Juveniles Art Collective.
Between the grey and the beige lays this FANCYPANTS taupe shade, and better pay good attention to it because it promises to stay nearby during all this Fall / Winter season. The packaging of this trendy color comes from Brooklyn through the hands of Cindy Rodriguez, founder of creative The New & Attractive Juveniles Art Collective.
Image from : www.fashionpolish.com
BIRTHDAY SUIT quiere decir 'desnudo' en inglés y este color nude es todo lo que necesitarás para estar elegante, la ropa por supuesto, es opcional. La artista afincada en Boston Amy Ross le da vida con sus criaturas híbridas que suponen un encantador giro a las tradicionales ilustraciones botánicas.
BIRTHDAY SUIT evokes nudity in English and this nude shade is all you'll need to be elegant, then the clothes, of course, are optional. The Boston based artist Amy Ross gives life to its box with her hybrid creatures that are a delightful twist on the traditional botanical illustrations.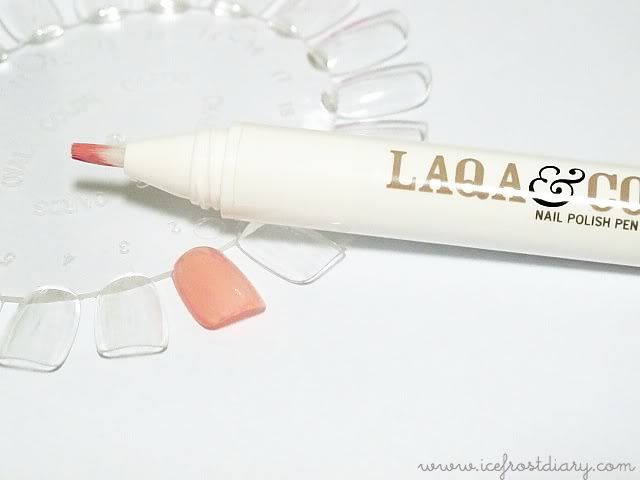 Image from: icefrostdiary.com
Recordando los orígenes cinematográficos de la divina Nicole Kidman, BMX BANDIT es el rojo para todas esas reinas del glamour que no quieren dejar atrás su lado más atrevido e intrépido. El londinense FOE, un artista callejero y gráfico con trabajos expuestos en Nueva York, Londres y Berlín, ilustra con sus originales creaciones la caja de este precioso color.
Recalling the cinematic origins of the divine Nicole Kidman, BMX BANDIT is the kind of red for all those glamour queens who do not want to leave their most daring and fearless side behind. FOE, a London street and graphic artist whose works have been on display in New York, London and Berlin, illustrates the box of this beautiful shade with his original creations.